There is a famous saying in soccer that "training is training, but a game is a game". That does not apply when it comes to running, especially for Vladmi Virgílio Moreira dos Santos. He is an ultramarathon runner and athlete with a disability who makes every training session a trial by fire. He runs 45 kilometers every day, which is more than the marathon distance of 42.195 km and three times the distance he will be running on the 31st, when he will take part in the 96th São Silvestre Race, sponsored by Traduzca.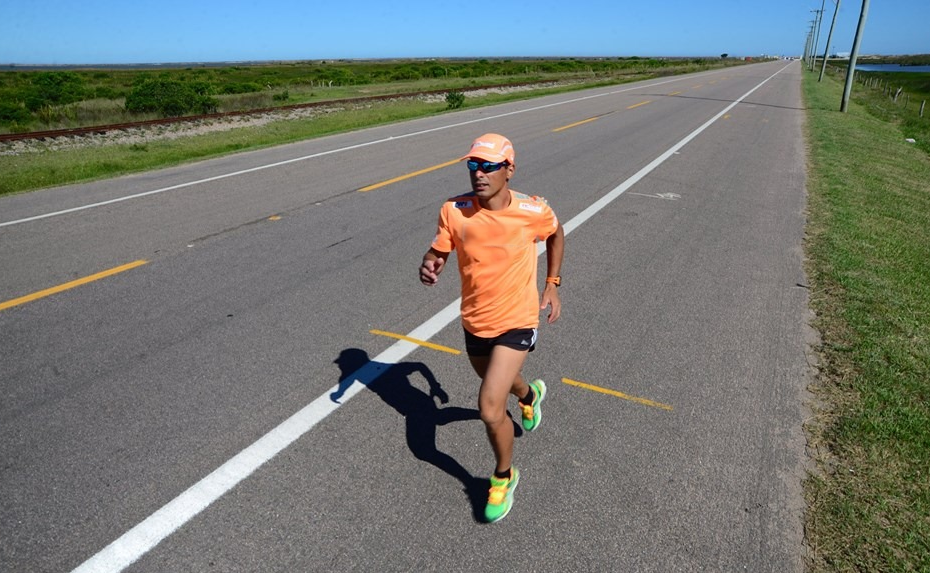 The oldest street race in Brazil is fifteen kilometers and is a new challenge for Vladmi. He will be running the race for the first time and will have Traduzca's name on his vest. He will also be passing by the company's São Paulo office (Av. Paulista, 1079 / 804). Vladmi is already in the state capital, where he will be keeping up his training regime until Thursday on the eve of the event.
"My minimum daily target is 45 kilometers. Sunday to Saturday, without a break. It is so I am ready for longer challenges. There is one in Lappland (in the extreme north of Finland) in August," Vladmi explained for the Traduzca Blog.
As well as an intense running regime, he also relies on a strict diet: he avoids carbs and sticks to a protein-based diet, including boiled eggs and omelets.
The number of kilometers that he runs on Friday will be converted into donations to charitable groups through the Km Solidário app (available on Android and IoS). Vladmi is already leading this virtual race, due to the high workload of his training.
Taking on challenges has been a part of life for the fifty-year-old Gaucho, who was born in Rio Grande. Vladmi lost his sight in 2004, at the age of 34. Since then, he has discovered in running a new way of life. His achievements include crossing the four largest deserts on the planet (the Gobi, Sahara, Antarctica and Atacama) and he is the world record holder for the longest unassisted distance by a visually impaired athlete, having run 226 kilometers, along the sandy coast of the extreme south of the country, in 47 hours, 8 minutes in 2019.
The 96th São Silvestre Race takes place on December 31 in São Paulo. The oldest street race in the country was first held in 1925, but did not take place in 2020, because of the Covid-19 pandemic.